3moji Zine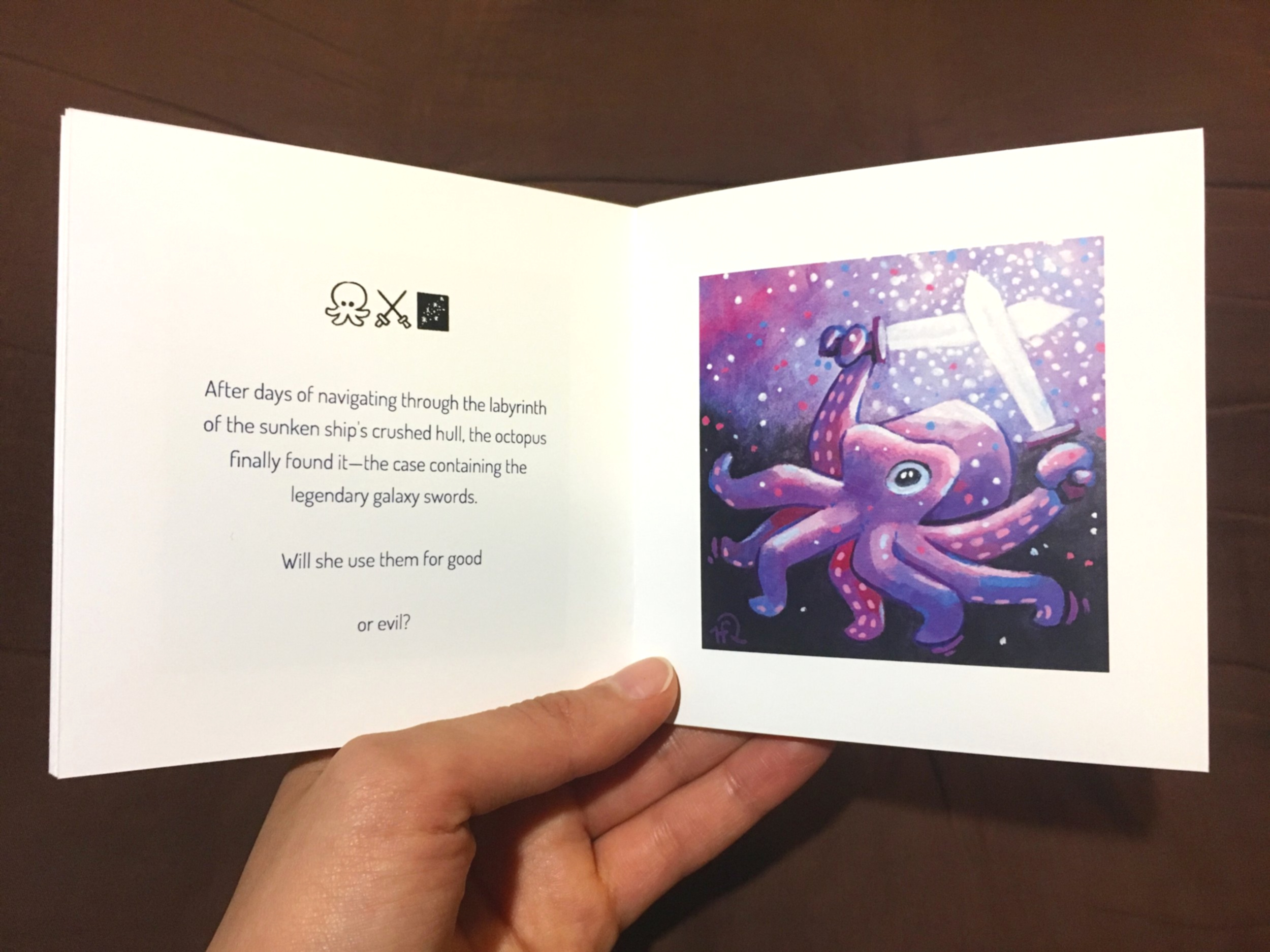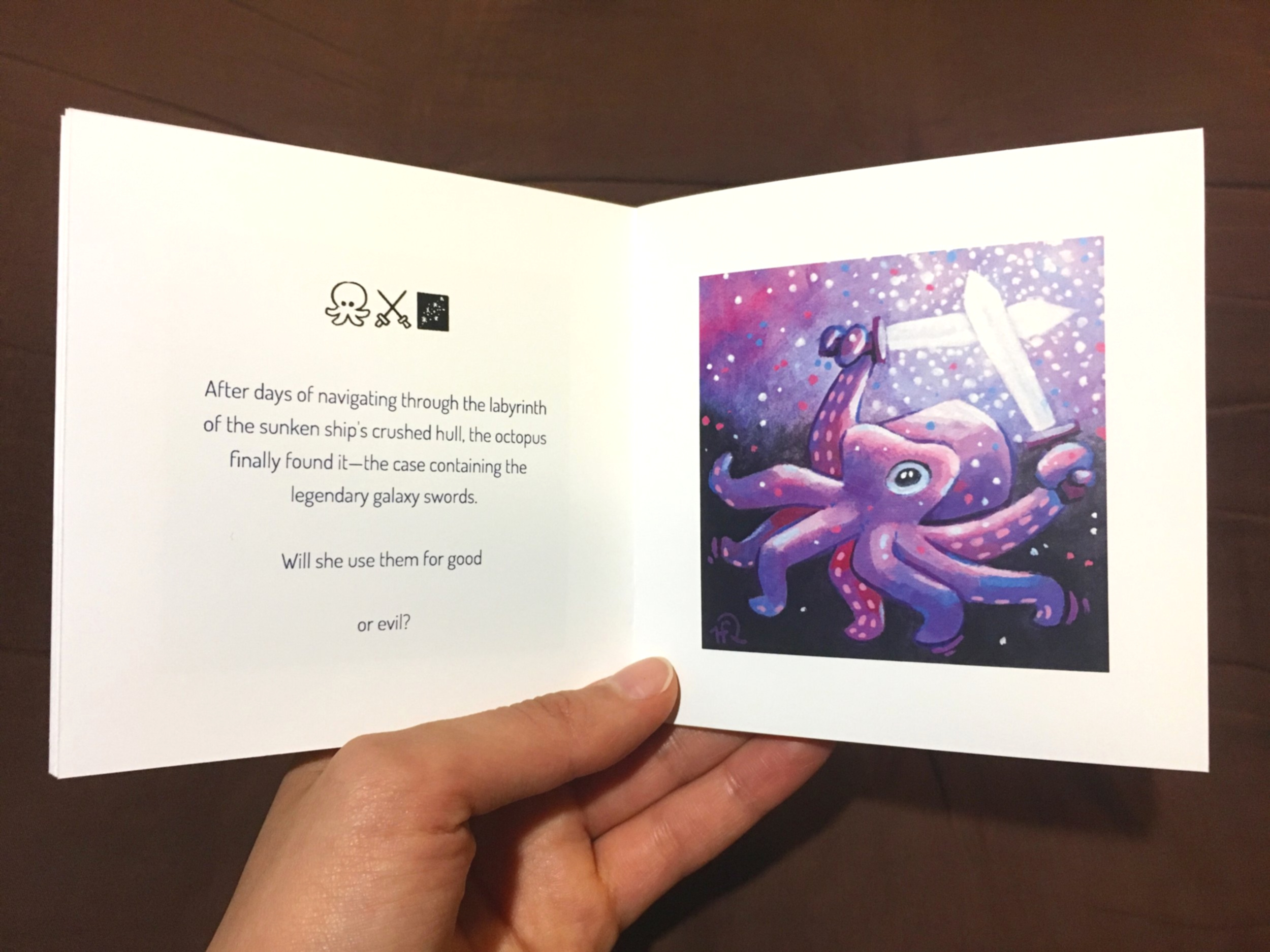 3moji Zine
Unicorn, balloon, coffee! Hedgehog, yarn, mushroom! These are a few of the emoji that I used for the 3 Emoji Challenge. I asked users on Twitter, Instagram, and Facebook to send me three random emoji combinations, then I designed a character based on them. This zine features all 10 paintings I completed for the challenge, vignettes that touch on the background of each character, and sketches in the back.
You can also purchase the original paintings featured in this zine! Click here!
Only want the stickers? You can buy them individually here!
Saddle stitched, 4x4 inches, 32 pages
Each book is hand cut, folded, stapled, and trimmed by hand.
Purchasing options:
$12: The 3moji Zine!
$15: The 3moji Zine + one sheep vinyl sticker + one shiba vinyl sticker!
(Note that although the stickers are water resistant, please stick on a spot that will not have prolonged exposure with liquids to prevent damage.)
$25: The 3moji Zine + one sheep vinyl sticker + one shiba vinyl sticker + a 3moji ink drawing on the back cover!
When you add the zine to your shopping cart you'll see a form where you can type or copy/paste 3 emoji and I'll draw a character based on them! I'm using black ink, so emojis with a specific color won't be portrayed (for example, a green heart or blue heart will be a black or white heart). The drawing will be a surprise.
Please note that due to variances in monitor displays and browsers, colors may appear different on your screen than in real life.
All artwork copyright © Heather Franzen Rutten. All rights reserved by the artist. Buyer is not purchasing the rights of the artwork.